About Us
The Barking Dog Roasters
Founded in 1995 right here in the heart of the Sonoma Valley, Barking Dog Roasters is all about one thing: Community. In the beginning, our goal was to roast amazing coffees for our neighbors while providing a welcoming space for them to meet, relax, and enjoy a cup of great coffee.  
Today we have become this meeting place for locals and tourists alike. We pride ourselves on providing a comfortable place that feels like a second home. In turn, we have also been blessed with the opportunity to give back to our community in more ways than we could have imagined. 
The Sonoma Valley is world-renowned for being home to some of California's finest wineries, and we are proud to call it home as well.  We at the Barking Dog see coffee as remarkably similar to wine, as they both are so representative of the varietal, growing region, and production style.  We treat every batch of coffee beans we roast with as much care and precision as a vintner does with their wines. We encourage you to try our version of the Sonoma Valley's greatest beverage.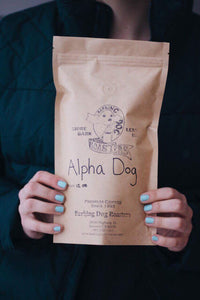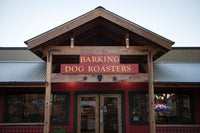 Visit Us:
Come swing by and say Hello!
Open everyday from 6:00 am to 11:00 am. (Sonoma Eats, in the same location, serves our coffee all day.) Whether you are in search of a simple cup of coffee, a hand-crafted latte, or a delicious baked good, we have everything you are looking for. 
Coffee roasted in-house and pastries baked daily.
18133 Hwy 12 Sonoma, CA 95476
Location
The Cafe / Roastery
18133 Hwy 12  Sonoma, CA 95476
Shelter-In-Place Hours:
Every Day 6am – 11am